York, January 23th. Olympia Toy Fair is UK's largest dedicated toy, game and hobby trade show taking place annually at the end of January.
This pivotal show is the opportunity for IMC to showcase its new range to the industry and share its plans for new product launches amongst retailers, media and influencers. 2020 will see new launches across the entire IMC portfolio, which is based on three core pillars: Dolls, Collectibles and Licenses. Visitors of the stand enjoyed exclusive sneak previews into IMC's new 2020 product range.
At the Fair, IMC Toys exhibited its hottest brands such as Bloopies, Cry Babies, Cry Babies Magic Tears and Vip Pets, just to name a few.

IMC's top selling doll brand, Cry Babies, are lovable dolls that cry real tears. The brand has enjoyed huge success since its launch, securing a leading position in the special feature nurturing doll category. 2020 will see the brand expand with the release of new characters and the introduction of a new concept under the brand: Goodnight Coney.

In 2018 Cry Babies extended its range with the new successful collectible Cry Babies Magic Tears: a unique surprise collectible consisting of miniature versions of the Cry Babies dolls. In 2019 the range was extended with more lines such as Winged House and Paci House. In the same year, season II of the animated series was launched on YouTube, Amazon Prime, Ketchup TV and has garnered +2.7M subscribers, 66M unique viewers and + 1.000M views worldwide. 140M of those views have come from the UK. IMC will be launching season III in May 2020 along with new waves to the current collection.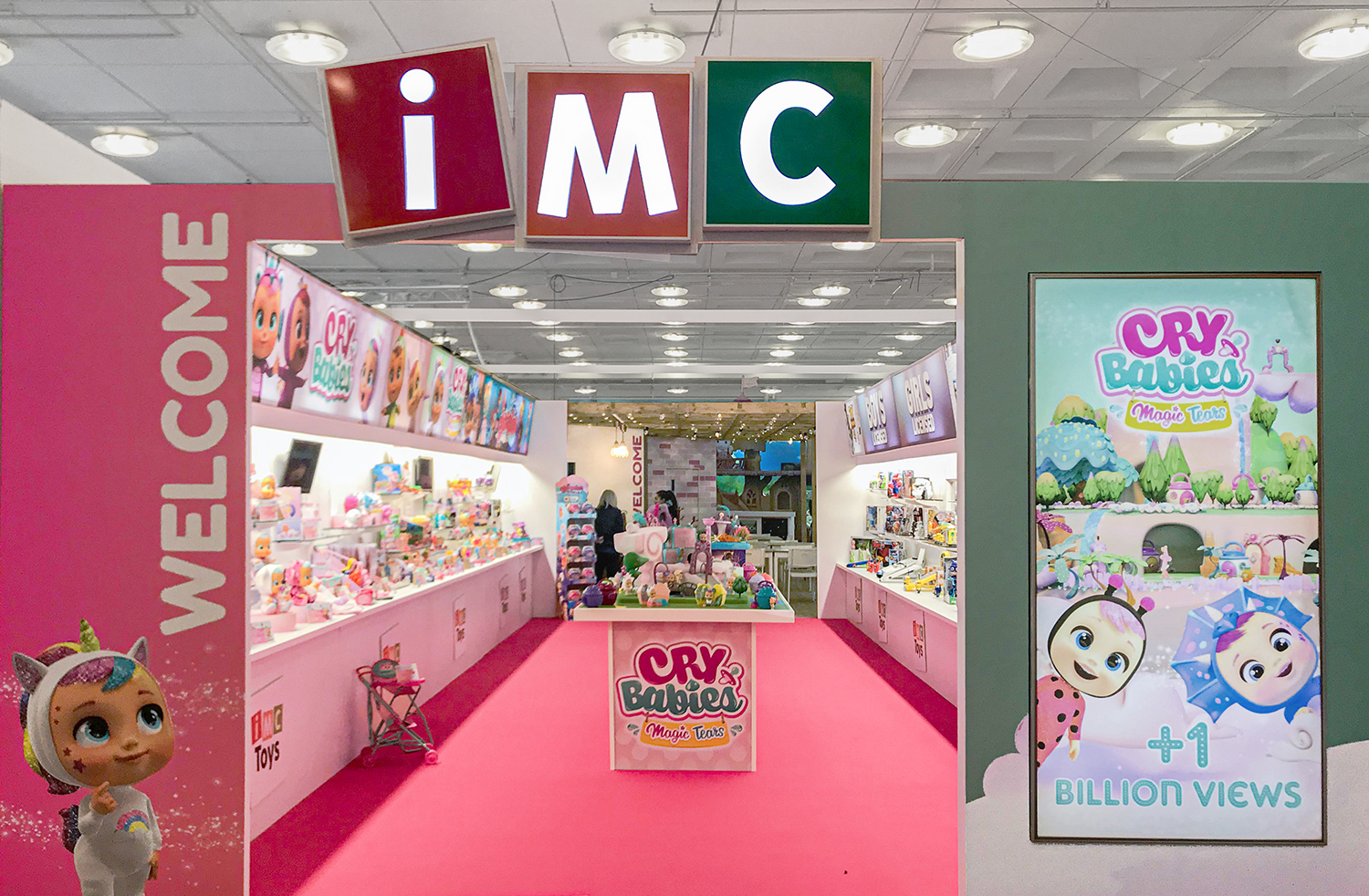 Bloopies are still performing extremely well thanks to the launch of the mermaid line in 2019. IMC is launching the new collectible Bloopies Shellies in early 2020. There are 12 mermaids' miniature dolls + one rare and ultra-rare character with some glitter and thermo chromic details. It is presented in a shell case that girls can use as a purse. IMC has launched a brand-new series in January 2020 (13 x 5 min webisodes) which showcases the Bloopies' stories and will take this brand to the next level.
Later in 2020, IMC will be launching the new brand Vip Pets. Vip Pets is a semi-blind packaged pet doll with 30cm long hair that kids can style with the accessories included. There are 12 pet dolls to collect and each one has its own style. There will also be a playset based on a hair salon to complete the collection. To support the line, IMC is launching an animated series on YouTube along with some digital hair tutorials to inspire kids to create their own hairstyles.
IMC will also be supporting the range of Frozen 2, Toy Story 4 and Minions to coincide with their cinema releases.