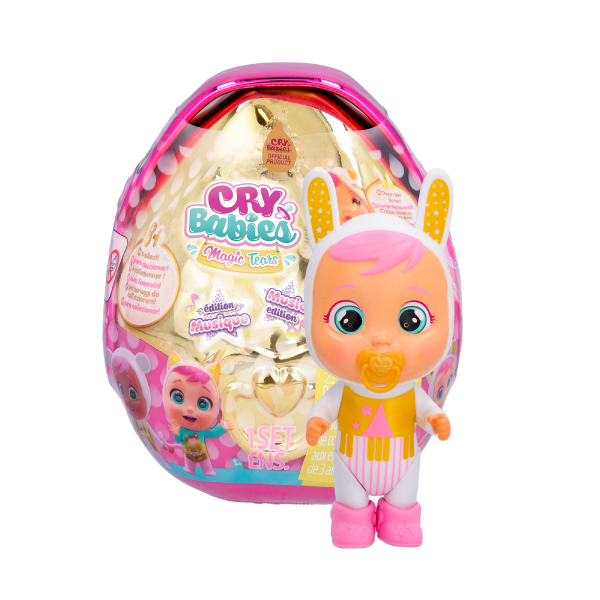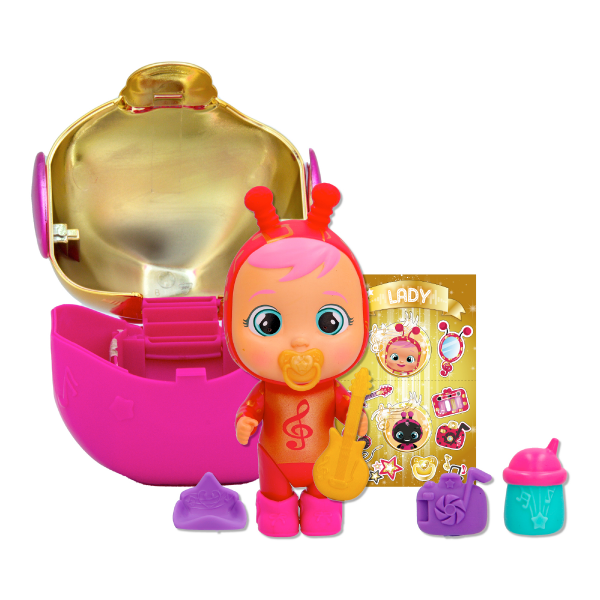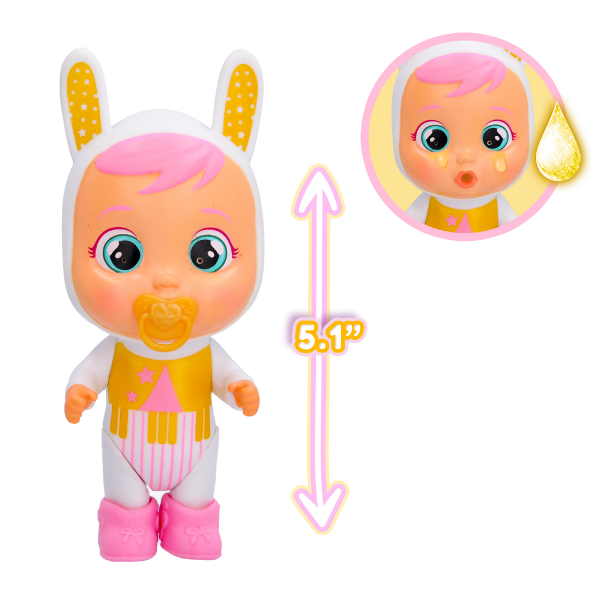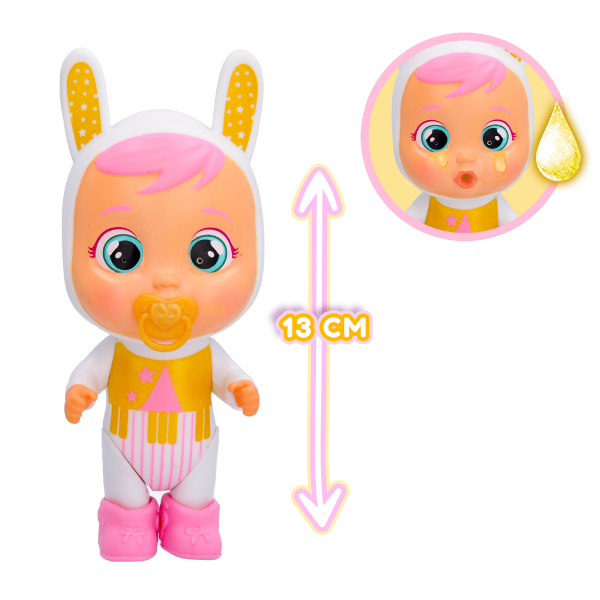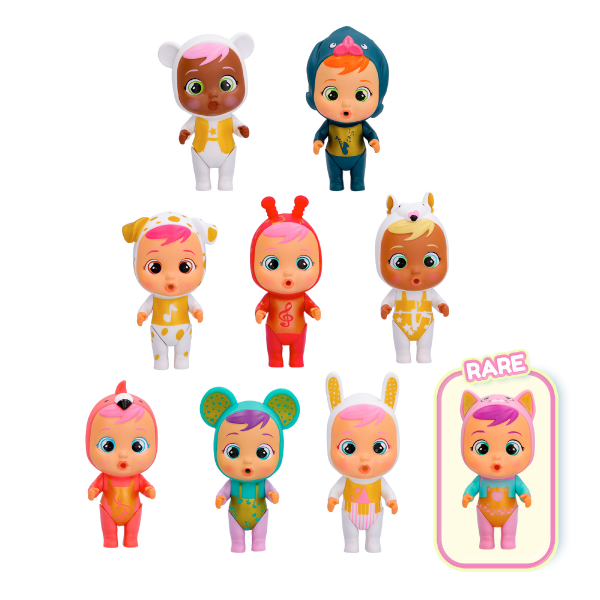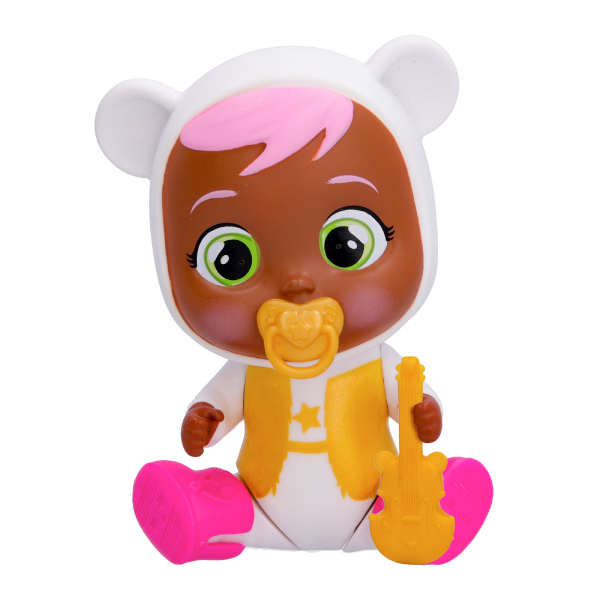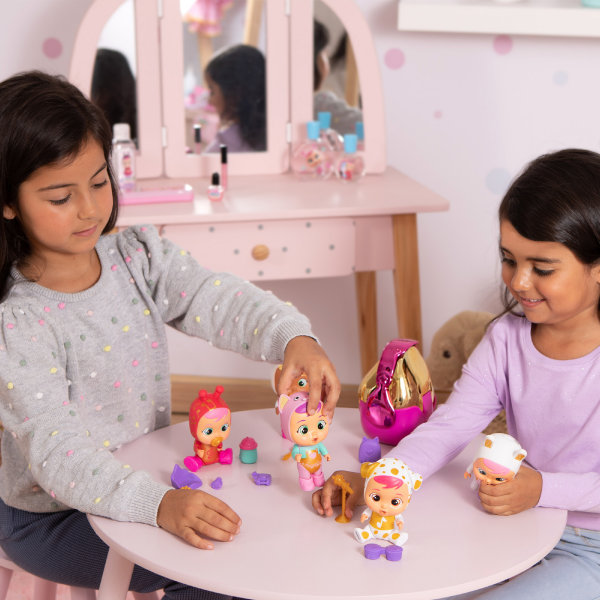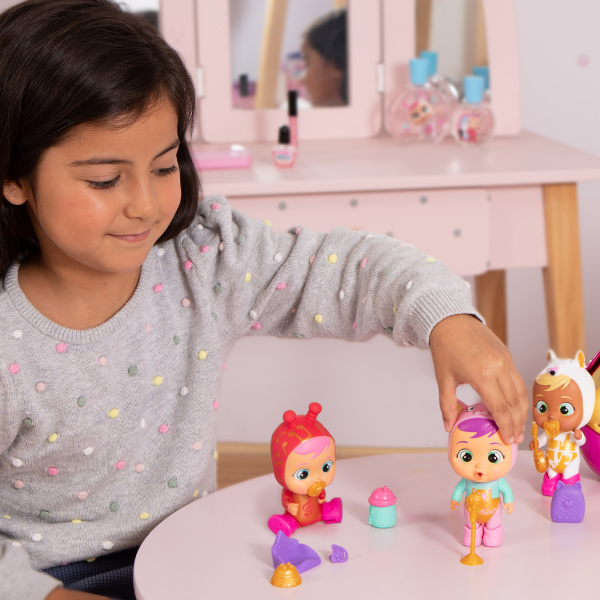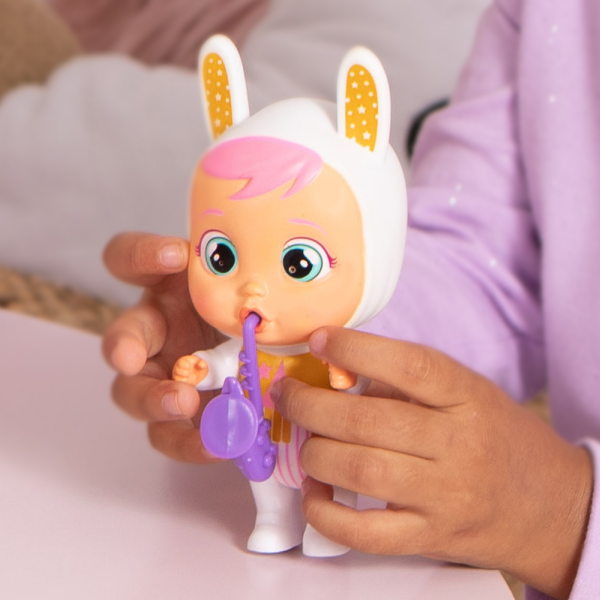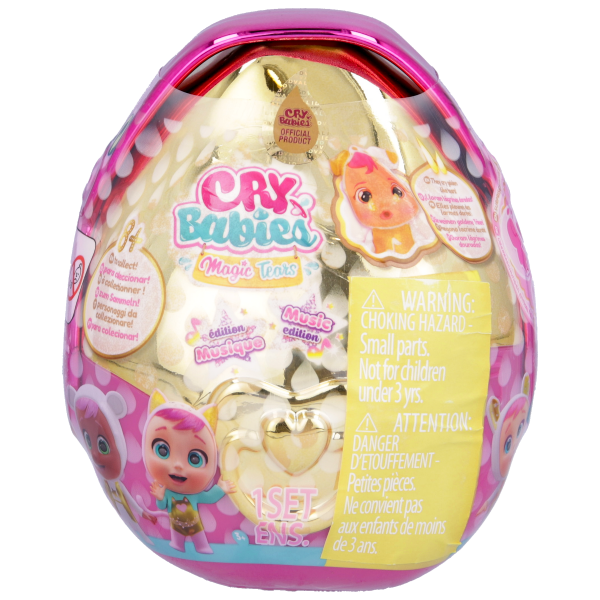 Meet the new Music Edition of Cry Babies Magic Tears. They are
"The Tears" band, the best music band of all! There are 8+ characters to collect, each of them play a different instrument and wear
a personalised music outfit. Feed the doll with the magic bottle,
squeeze their tummy and they will cry golden tears! The capsule has
electroplating color effect and includes 9 surprises: a baby bottle,
a dummy, a chair, a personalized piece of clothing, a pair of shoes,
a personalized instrument, a unique accessory and a sticker sheet.