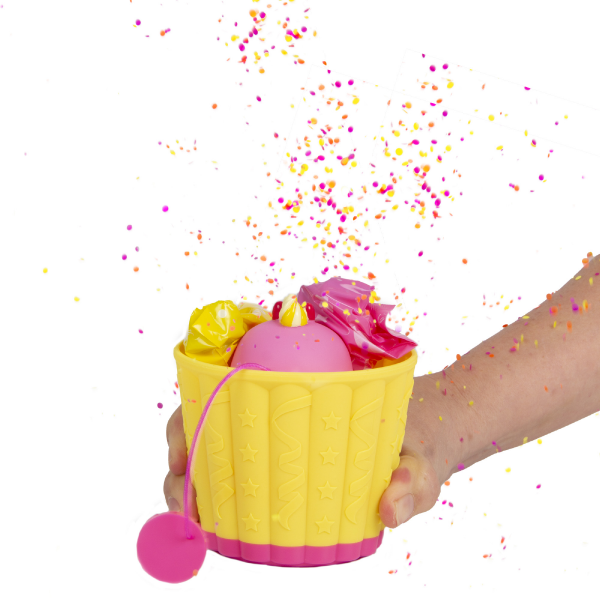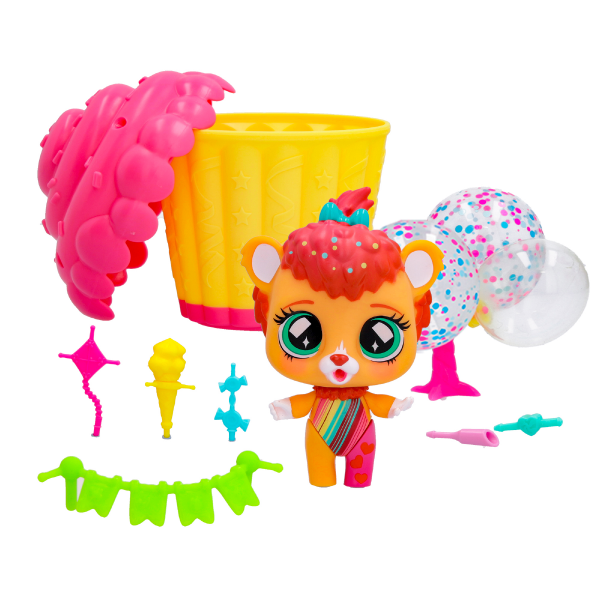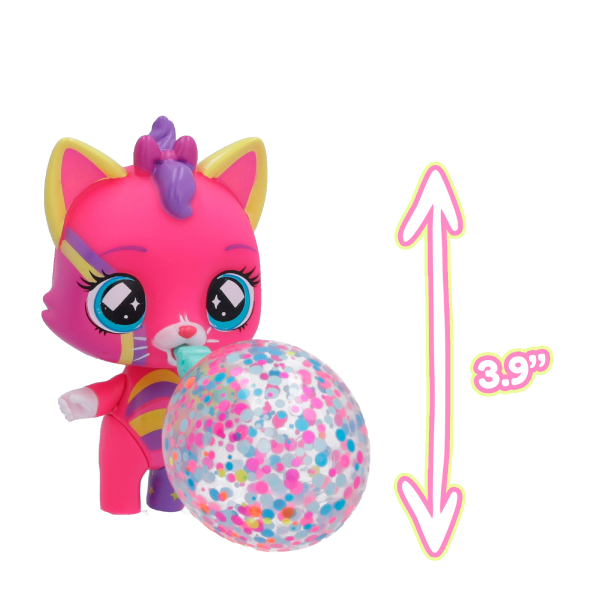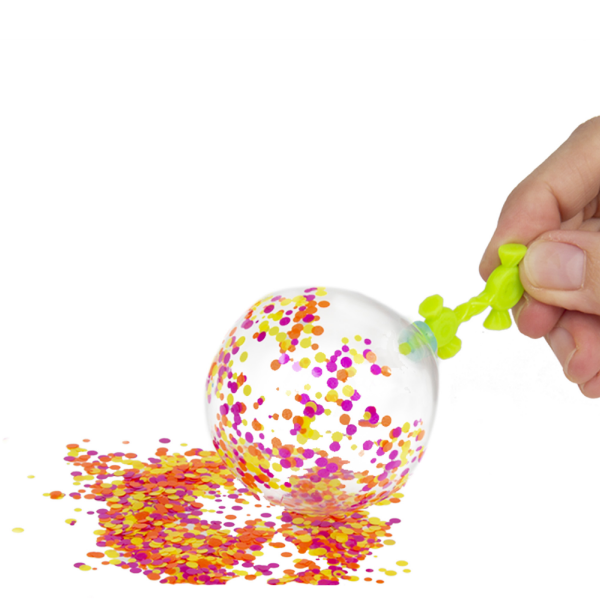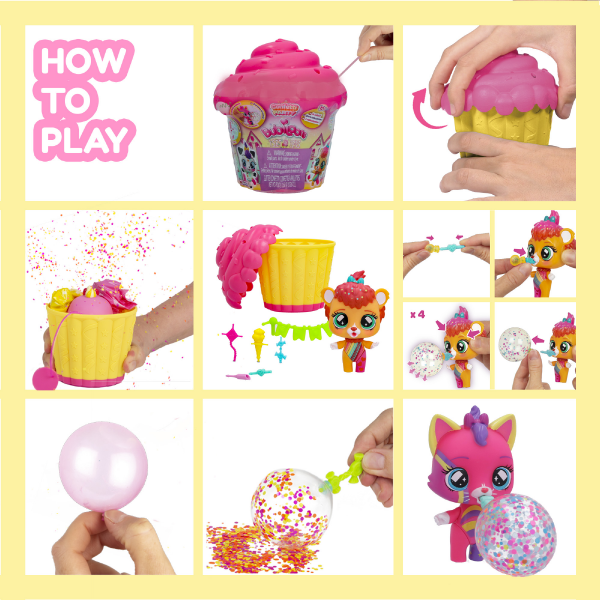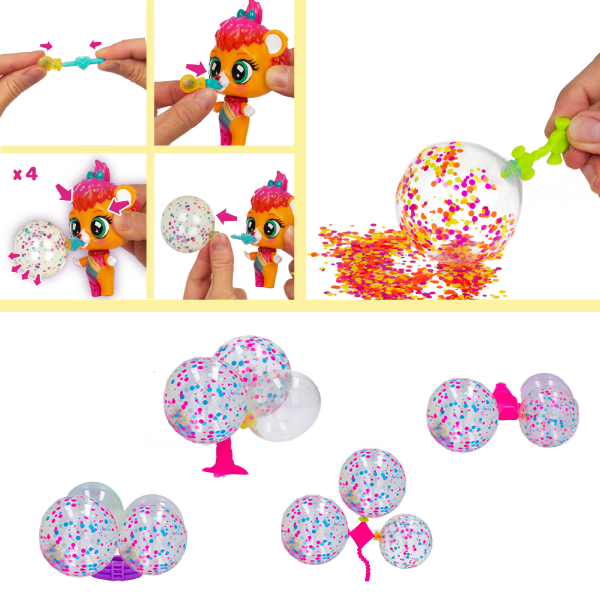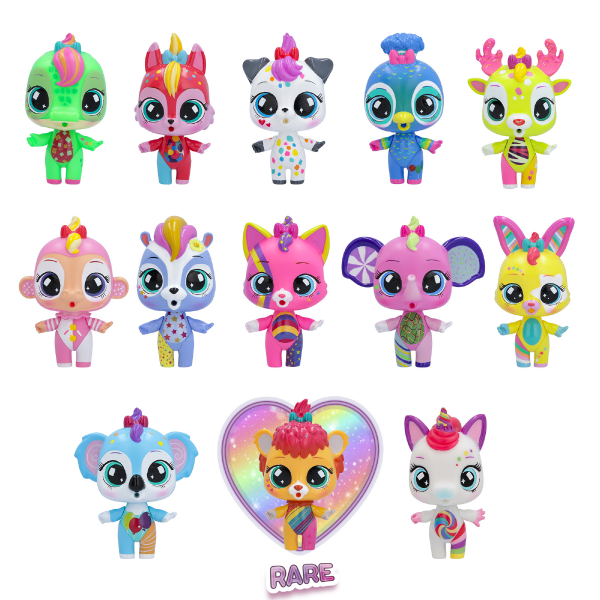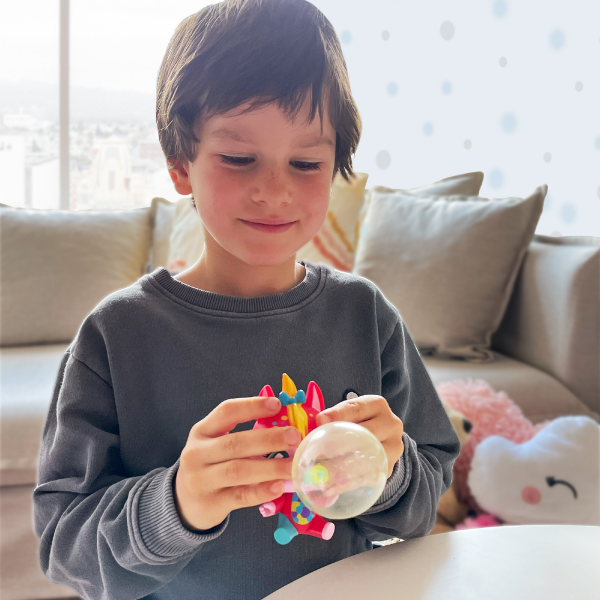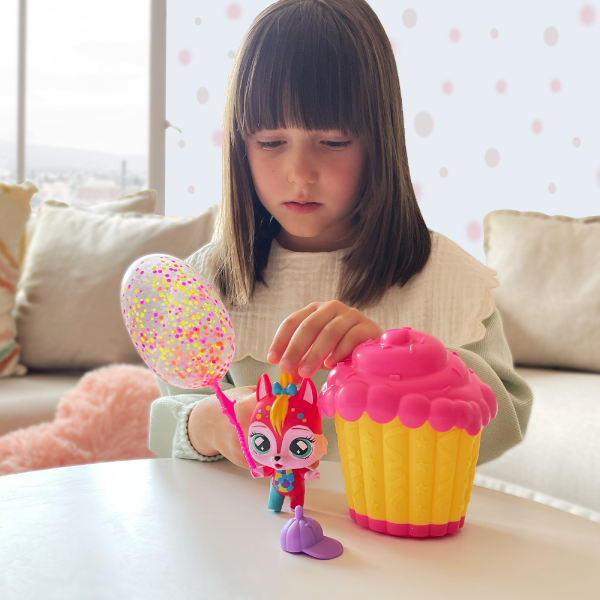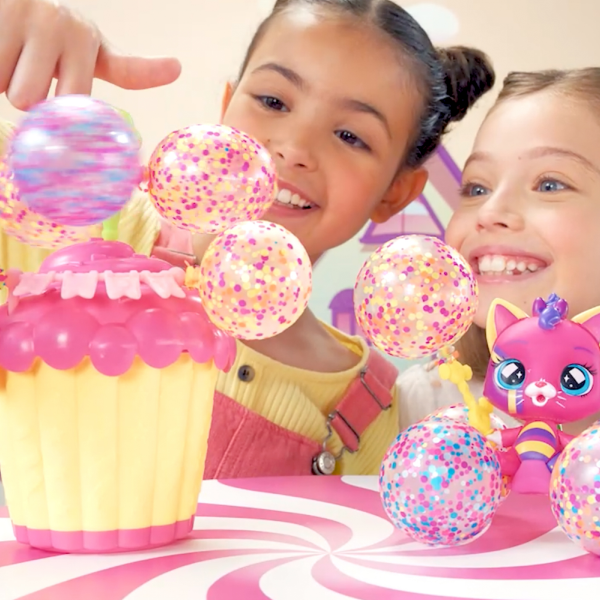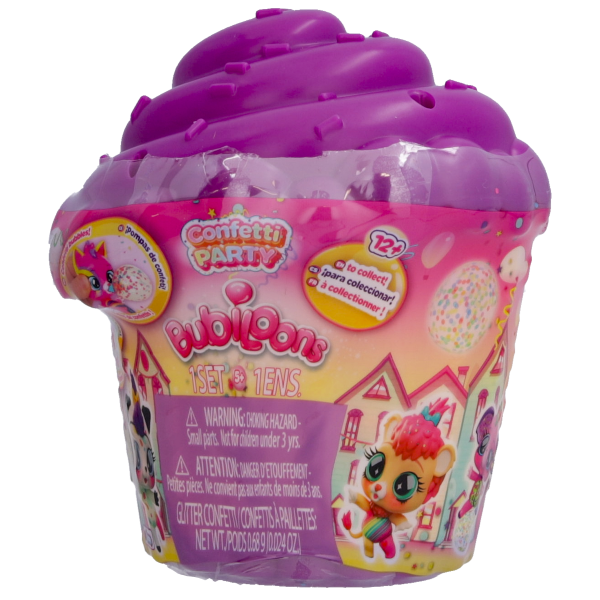 Now the Bubiloons have become Bubiloons Confettis! They are the
collection of colourful animals with party details that create bubbles
full of confetti using their mouths. Open your capsule and... Wow, an
explosion of confetti will come out! You can decorate your bubbles
by placing them inside the cupcake and making the confetti fly
over them. In each capsule you will find 8+ different surprises, it
includes: 6 bubbles, 2 confetti bubbles, 1 blower to create bubbles,
1 deflater, 1 personalised object and 3 standard accessories.